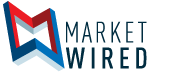 Jewelry E-commerce Expert Joins Reign Sapphire Corporation Advisory Board
McGill Professor and founder of Ice.com will advise on achieving higher digital marketing ROI
/EINPresswire.com/ -- BEVERLY HILLS, CA--(Marketwired - Aug 7, 2017) - Reign Sapphire Corp., (OTCQB: RGNP) ("Reign" or the "Company"), a direct-to-consumer, branded and custom jewelry company today announced Ice.com founder and executive vice-president Pinny Gniwisch has joined its advisory board.
A recognized authority on e-commerce and social media marketing with a luxury jewelry specialty, Mr. Gniwisch is expected to provide management with insight into how to continually maximize marketing ROI, a key driver of Reign's financial growth and profitability.
Under 12 years of his leadership, Ice.com revolutionized how consumers bought jewelry, modernizing an increasingly web-focused industry.
"As a direct-to-consumer business, ROI is our mantra," mentioned Joseph Segelman, CEO. "Return on marketing spend has an outsize effect on our bottom line, so Pinny's input should be of great value to shareholders."
He joins an active and diverse panel each filling complementary expert roles including Andrea Hansen, jewelry marketing veteran and former president of the Women's Jewelry Association; Jeremy Avitan, CPA and compliance executive; Michael Lawrence corporate lawyer and litigator; Doug Cole, corporate financier, and luxury marketer Thierry Chaunu.
Gniwisch also serves as Adjunct Professor of E-commerce and Social Media at McGill University and at Rutgers Center for Leadership Development.
"Reign management seems committed to implementation of the systems necessary for ROI growth," commented Gniwisch. "I look forward to our collaboration on this exciting project."
About Reign Sapphire Corporation:
Reign Sapphire (OTCQB: RGNP) is an OTC Markets traded, direct-to-consumer branded and custom jewelry company with three niche brands: Reign Sapphires: ethically produced, millennial targeted sapphire jewelry, Coordinates Collection: custom jewelry, inscribed with location coordinates commemorating life's special moments, and Le Bloc: classic customized jewelry. http://www.reignsc.com
Forward Looking Statements
This press release includes "forward-looking statements" within the meaning of the U.S. federal securities laws, which statements may include information regarding the plans, intentions, expectations, future financial performance, or future operating performance of Reign Sapphire Corporation ("Reign" or the "Company"). Forward-looking statements are based on the expectations, estimates, or projections of the Company's management as of the date of this press release. Although Reign's management believes these expectations, estimates, or projections to be reasonable as of the date of this presentation, forward-looking statements are inherently subject to significant business risks, economic and competitive uncertainties, or other contingencies, which could cause the Company's actual results or performance to differ materially from what may be expressed or implied in the forward-looking statements. Important factors that could cause Reign's actual results or performance to differ materially from the forward-looking statements include those set forth in the "Risk Factors" sections in the Company's filings with the Securities and Exchange Commission, including the risks set forth in the company's Annual Report on Form 10-K for the year ended December 31, 2016, which is available for viewing on the SEC's EDGAR website. These forward-looking statements speak only as of the date of this press release and, except as required by law, Reign specifically disclaims any obligation to update these forward-looking statements, even if new information becomes available in the future.
Powered by